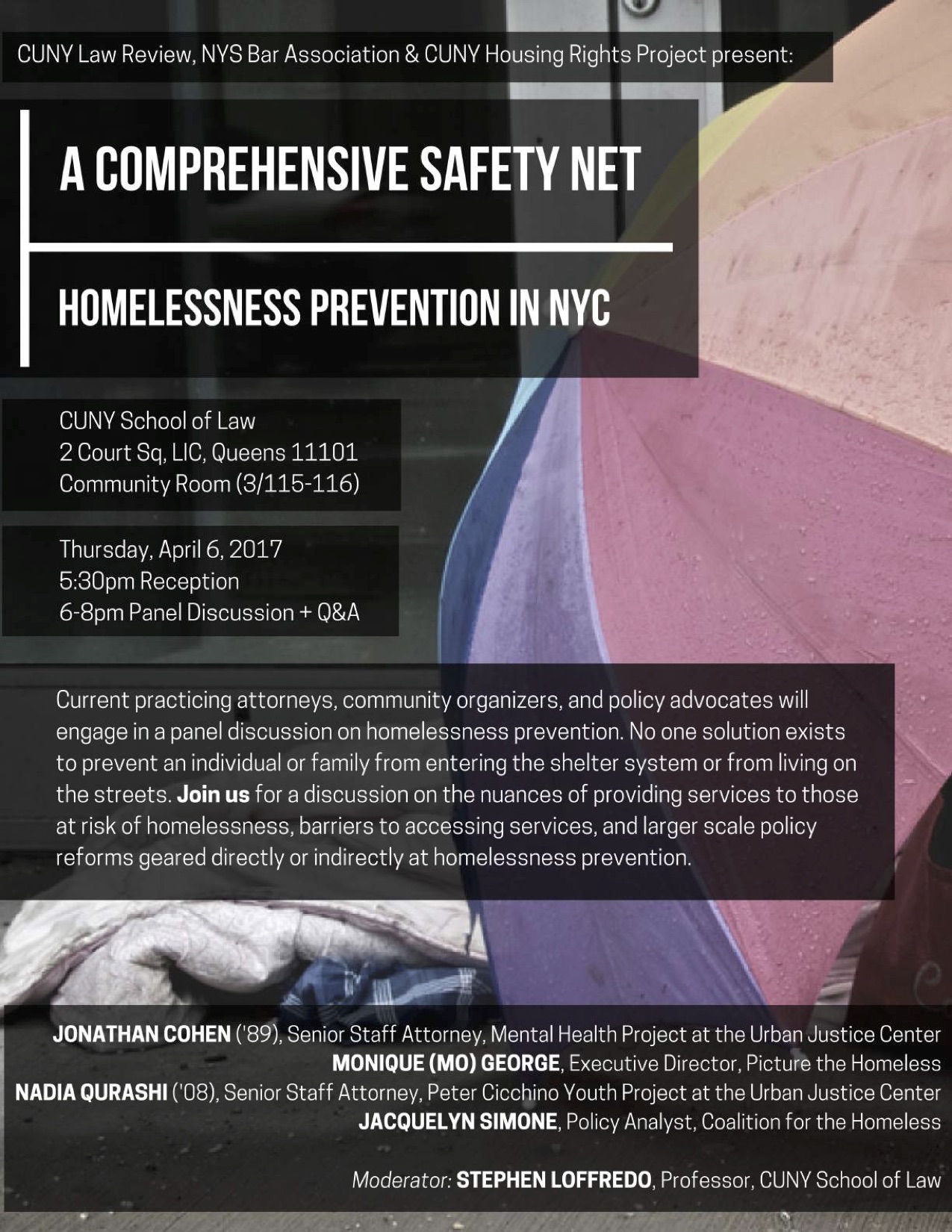 On April 6, 2017 at 5:30 PM, the City University of New York Law Review, New York State Bar Association, and CUNY Housing Rights Project presents: A Comprehensive Safety Net: Homelessness Prevention in NYC.
The discussion with focus on the nuances of providing services to those at risk of homelessness, barriers to accessing services, and larger scale policy reforms geared directly or indirectly at homeless prevention.
The discussion will be moderated by Professor Stephen Loffredo and panelists include: Jonathan Cohen, Senior Staff Attorney at Mental Health Project of the Urban Justice Center; Monique (Mo) George, Executive Director at Picture the Homeless; Nadia Qurashi, Senior Staff Attorney Peter Cicchino Youth Project (PCYP) at Urban Justice Center; and Jacquelyn Simone, Policy Analyst at Coalition for the Homeless.