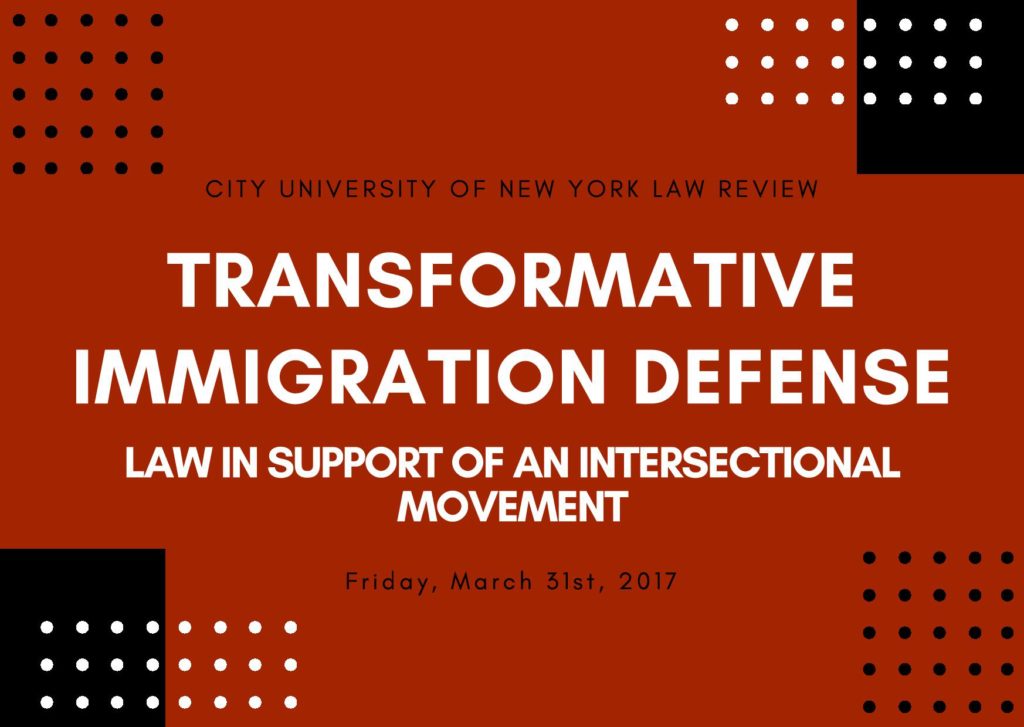 This spring, the CUNY Law Review will host a Symposium exploring the role of legal practitioners at the intersection of aggressive federal immigration enforcement and emerging people's movements for racial, economic, and social justice. Responding to a dramatic expansion of the deportation and criminal enforcement infrastructure in the United States in recent decades, multiracial movements from #BlackLivesMatter to #Not1More continue to organize, march, and build toward a more just future.
Organizing and legal action have reached a fever pitch following executive actions by the Trump administration. As thousands of Americans take to the streets to combat these racist and xenophobic policies, this Symposium asks how members of the legal community can be part of an alternative vision for the future in which we can all be free.
By bringing together legal practitioners and organizers working on the front lines of multiple justice movements, this Symposium will explore what works (and what does not work) in past and current legal interventions. We will also ask how legal practitioners can best work in collaboration with intersectional movements for racial, gender, economic, and social justice towards a transformative and expansive vision for immigrant defense.
The Symposium is free and open to the public. Lunch and a concluding reception will be provided. Please RSVP here.
CLE credit available.