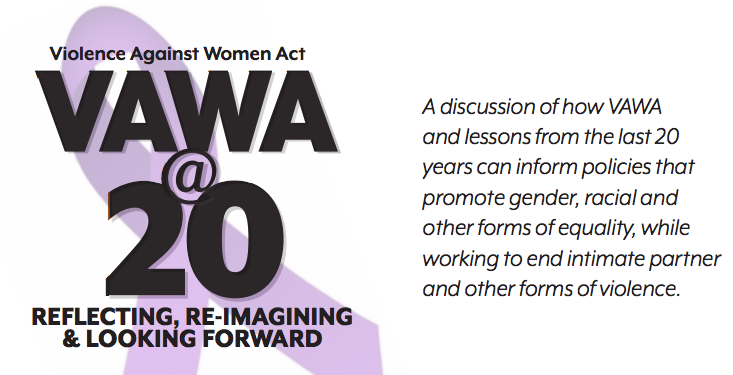 CUNY Law Review is excited to announce the publication of a fifteen part series about the legacy and impact of the federal Violence Against Women Act (VAWA)
This year marked the 20th Anniversary of VAWA, which was signed into law on September 13, 1994.
In collaboration with CUNY Law professors Julie Goldscheid and Ann Cammett, as well as a range of authors across several disciplines, CUNY Law Review is presenting fifteen brief, insightful pieces offering different perspectives on the impact of VAWA and potential directions for future reform.
These pieces will be published on our website in two parts: the first will go live on November 21, 2014, at 8pm, and the second on November 30, 2014.
They are available at VAWA @ 20 above or by clicking the picture!