If you would like to make a donation to CUNY Law Review, you can visit the CUNY School of Law Foundation to make your contribution.
When you reach the donation amount screen, make sure to select "Law Review" in the Designation drop down menu. See example below: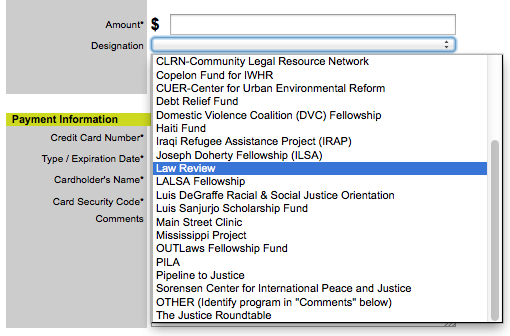 You will receive an email confirmation once your donation has been accepted.
Thank you for your support.
CUNY School of Law Foundation, Inc. is a tax-exempt educational organization under section 501(c)(3) of the Internal Revenue Code and all contributions are tax deductible as provided by law.